Warning
: Illegal string offset 'enable_post_rating' in
/home/celebnews/public_html/wp-content/plugins/wpdiscuz/forms/wpdFormAttr/Form.php
on line
170
Warning
: Illegal string offset 'enable_post_rating' in
/home/celebnews/public_html/wp-content/plugins/wpdiscuz/forms/wpdFormAttr/Form.php
on line
172
Warning
: Illegal string offset 'enable_post_rating' in
/home/celebnews/public_html/wp-content/plugins/wpdiscuz/forms/wpdFormAttr/Form.php
on line
170
Warning
: Illegal string offset 'enable_post_rating' in
/home/celebnews/public_html/wp-content/plugins/wpdiscuz/forms/wpdFormAttr/Form.php
on line
172
Warning
: Illegal string offset 'allow_guests_rate_on_post' in
/home/celebnews/public_html/wp-content/plugins/wpdiscuz/forms/wpdFormAttr/Form.php
on line
192
Warning
: Illegal string offset 'allow_guests_rate_on_post' in
/home/celebnews/public_html/wp-content/plugins/wpdiscuz/forms/wpdFormAttr/Form.php
on line
194
Warning
: Illegal string offset 'post_rating_title' in
/home/celebnews/public_html/wp-content/plugins/wpdiscuz/forms/wpdFormAttr/Form.php
on line
178
Warning
: Illegal string offset 'post_rating_title' in
/home/celebnews/public_html/wp-content/plugins/wpdiscuz/forms/wpdFormAttr/Form.php
on line
180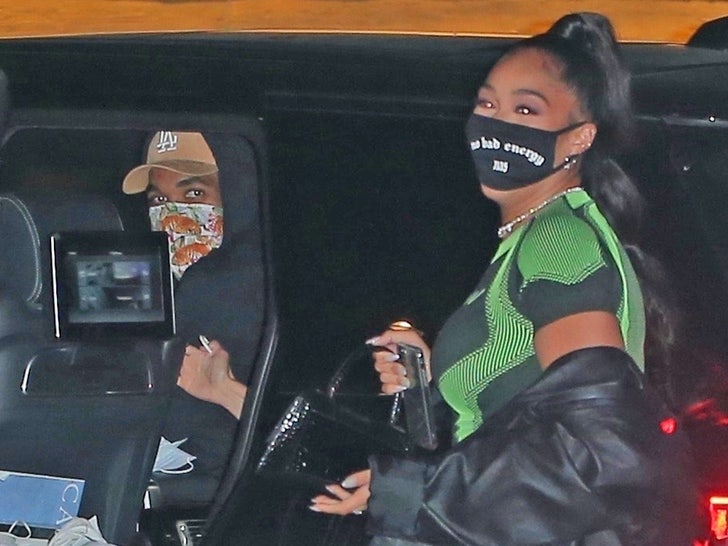 Breaking News
NBA star Karl-Anthony Towns and Jordyn Woods still can't get enough of each other … throwing on their masks and hitting up Nobu in Malibu for a sushi dinner Wednesday night.
Which begs the question — still buds, or is there something more going on here??
Of course, the rumors have been swirling since last year when they were spotted out in L.A. … and the two have even appeared to quarantine together during the pandemic (which was pointed out by wildly-talented Instagram sleuths).